Welcome to the world of author Mechele Armstrong where sensuality and wonder collide.
Prepare to be steamed hot. To be bitten by love. And to never know what's around the next bend.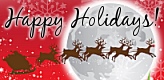 Dec 19, 2013
· A Walk on the Wild Side of Wicked is scheduled for an early January release at Loose Id!

Nov 11, 2013
· Check out the new cover for Winter's Dare, book 2 of Dear Rose series! It will released on November 19 at Loose Id.

Oct 15, 2013
· Trick or Treat with your favorite authors on October 15-31! Mechele's winner will get a Halloween themed box with candy and an entry in the Trick of Treat grand prize drawing. The grand prize basket contains tons of goodies, including a signed copy of Settler's Mine 1: The Rivals and promo items from Mechele!

Oct 3, 2013
· Kate Hill's Halloween page is live! You'll find such goodies as Mechele sharing an excerpt from Winter's Gamble and blogging about scary books, TV shows, and movies. Don't forget to enter the contest she's offering!

September 18, 2013
· Mechele is thrilled to announce that Winter's Dare (Dear Rose 2) and A Walk on the Wild Side of Wicked have been contracted by Loose Id!
· Mechele Armstrong is featured at TRS Blue in September!
· Check out the contest page to see what Halloween events Mechele is participating in this year. And don't forget the monthly newsletter contest!

June 12, 2013
· Check out the new cover for Winter's Gamble, which has been scheduled to release on June 18!

May 19, 2013
· Winter's Gamble, the first book of Dear Rose trilogy, has been accepted by Loose Id! Check back later for more details about Winter's Gamble and the rest of the series.

February 14, 2013
· Geek Love won an SFR Galaxy Award for Yummiest Use of Nerd Reference Overload! Mechele is very excited for many reasons. Geek Love is a favorite story of hers as she's a big geek herself.
· Geek Love is also featured as one of the Romances for Big Bang Theory Fans at ARe Cafe.

January 13, 2013
· Mechele is honored to announce that Fire Riders 2: The Fire Within has been nominated for a CAPA in the Paranormal Romance category at The Romance Studio! In addition, the cover for The Fire Within has been nominated for an Ari (the CAPA cover art award)!
· Fire Riders 3: Beyond the Fire was reviewed at Joyfully Reviewed.



Mechele Armstrong


Promote Your Page Too



Chat with Mechele and friends on their Yahoo group.




Loose Id
Liquid Silver Books
All Romance eBooks
Amazon.com
Barnes & Noble
Books-A-Million
Powell's
The Book Depository